Welcome Change Makers
WIN Warehouse offers FREE memberships to all nonprofit organizations! No strings attached.
All you have to do is click the button below and fill out the 4 minute application.
This membership allows nonprofit organizations to order from the millions of dollars of excess corporate inventory in WIN's Warehouse for about 67% — 90% off retail price. So instead of paying $200 for an office chair, you could pay just a $20 handling fee.
Activate your FREE membership to see what's in the online warehouse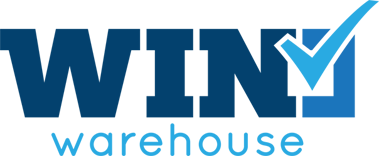 WIN Warehouse helps nonprofits save more on the products they need to fulfill their mission so they can do more good. Our corporate partners donate their excess inventory to us and we organize the items and make them available to our nonprofit members to order in exchange for just a small handling fee.
Some of America's largest corporations donate goods to WIN.

WIN provides these items to non-profit members for a small handling fee.

Nonprofit members can spend less on products and more on their mission.
Questions? Contact us-we like to talk.
Activate your FREE membership to see what's in the online warehouse